Pictures


---
News

2008-07-01: Today, I planned on going to the grocery store and maybe the pool in the afternoon. Niklas, on the other hand, insisted that we go to the Aquarium. "Fish! Fish! Fish!" said Niklas. As disappointed Niklas is generally fussy Niklas, I acquiesced to his request. A fine time was had by all. Niklas ran about the aquarium and yelled "Fish! Fish! Fish!" before running into the gift shop and yelling "Hat! Hat! Hat!". We managed to leave the gift shop before anything got smashed up, that's always good. After that, we checked out the "museum" part of the Bermuda Aquarium, Museum and Zoo megaplex. Niklas monopolized the phone handset that talks to you about how Bermuda was formed by volcanos and opened and closed drawers full of wildlife specimens about 1.6 trillion times. I was pretty wiped out at this point, but Niklas still had plenty of zoo energy left, so zoo we did! (I'm using "zoo" as I verb here. I know that doesn't make any sense.) We saw some flamingos. They're still nesting and hence still pretty vile smelling. Niklas, being the master of stench that he is, was unconcerned. Other than the flamingos, Niklas favorite animal on this trip was the bearcat, the "bear" part he was oblivious to as he yelled "kitty!" and pointed excitedly. We saw pretty much every animal at the zoo (some two or three times) and Niklas also tried to climb on every bench and wander down all the paths along Harrington Sound. We finished the trip off with a few minutes at the zoo's playground where Niklas was able to steer a pirate ship, make use of multiple slides and play some sort of atonal piece of modern music on the giant xylophone. Then we went to the store so I could by many caffeinated beverages.

Here are some new pictures, none of which I took at the zoo.
---
2008-07-03: Niklas has been a busy man the last couple of days. Busy! Yesterday, we braved the cruise ship crowd (so many straw hats and fanny packs, so many fat arms with insufficient sleevage) and went to the Maritime Museum out at the Dockyard. Niklas saw the dolphins which were, predictably, both popular and called "fish". Niklas was impressed with there ability to splash about. "Splash!", said Niklas. We also climbed about on the many gun turrets and other big rock-type things that make up the Dockyard Keep. The best part of our trip? Sheep! Their presence certainly explains this. Anyway, it turns out, sheep are terrified of Niklas. Before they made their a hasty exit, several of them... uh... relieved themselves in terror. Unfortunately for the sheep, their escape plan consisted of running around the corner and stopping to eat more grass. Ever vigilant in pursuit, Niklas rounded said corner and yelled "Hi, sheep!" which sent them off again. "Bye, sheep!", taunted Niklas. Stalking sheep works up an appetite, so we headed over to the Frog and Onion where Niklas had some fish and chips and stared at the waitresses.

New pictures? Oh, yeah.
---
2008-07-07: So Niklas is getting closer to swimming. Yesterday, Andrya took him up to the pool where she witnessed some naescent doggy paddling, some floating about with one of those noodle things and a complete lack of upsettness following a dunking. I missed all of this as I was in the house recovering from being hit by a car. (Crosswalks? Useless, apparently. It's back to jaywalking for me.) That was how Niklas ended up spending his Saturday afternoon in the hospital. He was a bit scared at first (possibly because my face looked a bit like I was wearing Ultimate Warrior-style face make-up made of blood), but after a while, he warmed up to the place and had a fine time saying "hi" and "bye-bye" to all of the staff. Earlier on Saturday, Niklas uttered his first obscenity, which was totally not my fault.
---
2008-07-10: As I've mentioned many, many times, Niklas is not a fan of the haircuts. Sure, he'll laugh and say "haircut", but stepping foot in the barber shop is enough to cause Niklas to unleash a fury which is indeed quite furious for such a small guy. Still, Niklas was badly in need of a haircut (lest he end up looking like this guy) so on Monday, we hopped the ferry into town to do what needed to be done. It turned out that I had made him an appointment for Tuesday, not Monday, so we had a good time playing in the park but were less than successful with the hair cutting. Thus, on Tuesday, we once again took the ferry into town. He started crying as soon as we walked up the steps outside of the barber shop and advanced to a wail when we sat down in the chair. And then, when the guy started to cut his hair, HE STOPPED CRYING! Woo Hoo! He wasn't exactly thrilled to be there or anything (for instance, he buried his face in my chest while the barber trimmed the sides and back of his head), but still, awesome! He even gave the guy a high five when it was over. We then ran out like we had robbed the place.

In other news, Niklas's favorite thing in the world this week is the brush attachment for the vacuum cleaner.
---
2008-07-13: Well, we've been eagerly awaiting the arrival of Hurricane Bertha (which seems to have wussed out and been demoted to a tropical storm), but the the weather has been nice enough for some outdoor activites the past couple of days. Yesterday, Niklas and I introduced Andrya to the joys of hiking in Hogg Bay Park, including its many steep hills that I apparently neglected to mention. A fine time was had by all, especially seeing as how I didn't wander off the trail and Niklas did not step into a big pile of poop. After that, we hit the pool where Niklas had a fabulous time jumping into the water, saying "kick" in lieu of actually kicking his feet and getting dunked by me. Today, we walked over to Somerset Bridge. Well, Andrya and I walked and took turns carrying Niklas who was apparently too stuffed with cookies for any physical activities.

Niklas has been spending some time in the penalty box lately. You can keep track of his efforts to beat my all-time personal best here.
---
2008-07-14: So the Godfather was supposed to make an appearance in Bermuda today, but it seems that Delta is afraid of a little rain.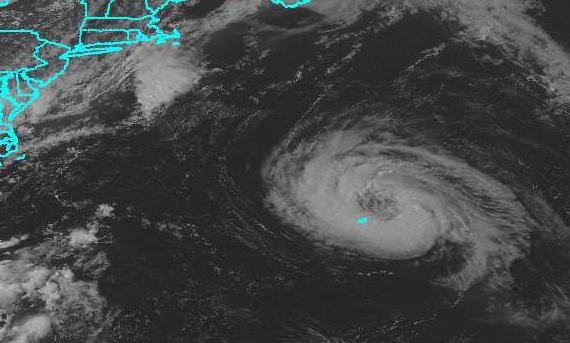 Niklas fears no rain, so we spent the morning running errands. Right now he's helping me deal with the puddle that's mysteriously appeared in the kitchen.
---
2008-07-21: Despite Bertha's best efforts, the Godfather was able to make it to the island last Tuesday. Niklas had a fine time showing him around to various forts and beaches. We hit the east end forts on our way back from the airport (you can see a bunch of pictures from the last time Niklas and I were there here) and then we went to Horseshoe Bay and did some swimming. There was a bit of post-hurricane seaweed floating about which allowed Niklas to unveil the heretofore unheard phrase "ewww, seaweed!"

On Wednesday, we went out to Dockyard and took Josh to the Maritime Museum. Once again, the dolphins were no match for sheep on Niklas's amusement scale. Andrya came out and met us for lunch which is always popular with Niklas. That afternoon, we went to Whale Bay Beach where Niklas demonstrated to his Godfather how much he hates trash by yelling "Trash! Trash! Trash!" until I picked up the shockingly little amount of plastic and whatnot that the storm had washed ashore. His rage for order satiated, Niklas then had a fine time playing in the sand and stomping in the surf.

Thursday was an off day for Niklas. It started out pretty well with a trip to the lighthouse where Niklas showed off his ability to climb up stairs (which I was a huge fan of). Unfortunately, all of that exercise wore him out to the point of some serious fussing which led to an appearance by this face while we were taking a ferry ride. He followed that up by yelling in a restaurant until his food came. I suppose I could carry a French Dip sandwich with me everywhere to prevent fussing, but I'd probably end up eating it before I really needed it. After a three hour nap (!!!), Andrya, Josh and I took newly cheery Niklas up to the pool where I taught him that excessive running around instead of swimming inevitably leads to someone throwing you into the water.

Good Niklas was back on Friday. In the morning, we went to Church Bay where Niklas and I hung out on the beach while the Godfather did some snorkling. After that, we went to Horseshoe bay for some swimming. It was there that I demonstrated to Niklas my inability to judge water depth by confindently stepping off of a rock into four feet of water that was actually seven feet deep. "Gah!", said Niklas. He was a bit upset after that, but he ran around a big rock on the beach a few times and was fine. Niklas loves running around things. For lunch, we headed off to a sushi place where I was forced to eat my sushi with a fork after Niklas decided he absolutely had to be in charge of my chopsticks. He did let me feed him some chicken nuggets with the chopsticks, so that was entertaining. The best part of the meal, though, was when Josh taught Niklas to say "cheers". Niklas was holding a sippy cup of milk and Josh had a beer. Josh held his glass out to Niklas and said "cheers." Instead of knocking his cup against Josh's glass, Niklas set his milk down and tried to swipe Josh's beer.

Josh also brought Niklas some fabulous presents including Tonka trucks and books that feature Elmo. Thanks for visiting, Josh!

Here's a special edition picture update that features pictures taken by Josh seeing as how I failed to take our camera anywhere last week.
---
2008-07-27: So, Jared, Dana and Aaron were out for a visit this week. On Thursday, we hit the beach early with a trip to Horseshoe Bay. The waves were not messing around, so Niklas and Aaron played in Port Royal Cove with Andrya and Dana while Jared and I got smacked in the head by the ocean and then laughed hysterically about it. The boys had a good time in the calmer waters and then enjoyed some sand-on-the-head antics. Good times. That afternoon, we hit the pool where the boys enjoyed some splashing about. Also, Andrya took a swimming ring that Jared and I were using for a frisbee away from us. Friday morning, we went to Snorkel Park which is so protected by breakwaters that it probably only saw six inch swells during the hurricane. Aaron took advantage of the beach to further develop his "dump sand all over myself" skills. Niklas, finding sand to be more "messy" than he enjoys, instead opted for some water time. He walked in until the water was up to his neck before I picked him up. Then he yelled at me, so I put him down in a slightly deeper spot leading to a mouthful of sea water and the end of his reluctance to be he held. Later, back on the beach, Niklas met a little girl who was about his age. They got along fine until the girl heard me say that Niklas's name was in fact "Niklas". Then she smacked him, apparently, because she has an older brother with a similar name. On the plus side, I learned that Niklas isn't phased by being smacked by girls. That afternoon, the boys had some yogurt. In a case of pot/kettle proportions, Niklas kept pointing at Aaron and yelling "Messy! Clean up!"

All in all, a fine time was had by all. Niklas thanks Aaron and his family for coming to visit.

Hey, new pictures. It hasn't even been two weeks.
---
2008-07-30: Well, after several weeks of visitors and man vs. vehicle battle royales, things are back to normal and by that I mean we went to the zoo to see the monkeys today. Niklas had such a good time that we went through the monkey exhibit three times. The third trip through made me glad that Niklas isn't even two yet, as it meant that I didn't have to explain to him what it was that the monkeys were up to. We also went to the playground where Niklas pretended he was driving a bus until I nearly got sunstroke. I failed to actualy take any pictures of today's cuteness, but please enjoy this artist's conception: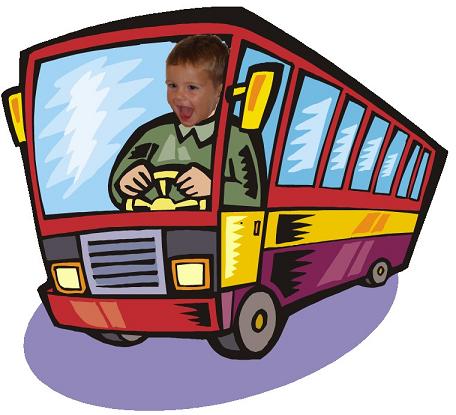 Also, for some reason, Niklas insited that we go to the pool this morning at like 9:00. Life is tough.
---