2008-12-07: So St. Nicholas brought a few things by the other day. Also, some other stuff happened. For any pictures you want to print, just right click on them and select "save target as".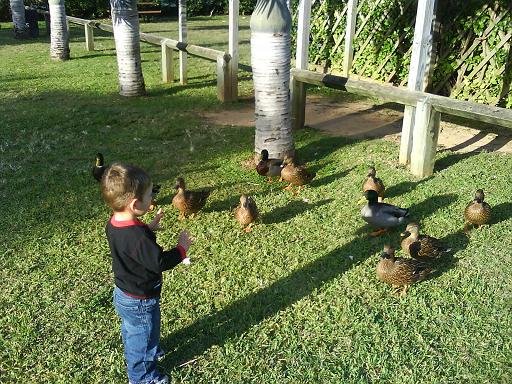 Niklas waves at some ducks. These things write themselves, sometimes.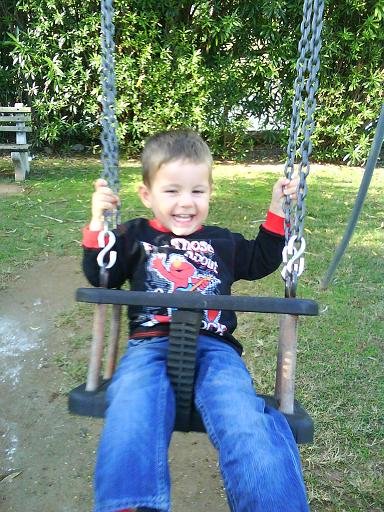 Here's Niklas in the midst of being swung what may or may not have been irresponsibly high.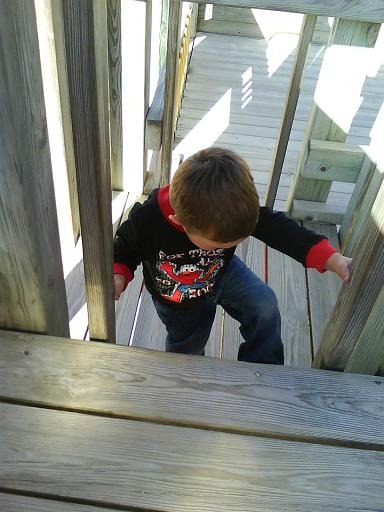 Niklas works on valuable fort storming skills.



Niklas puts in a call for more bananas even though he is clearly not yet out of banana.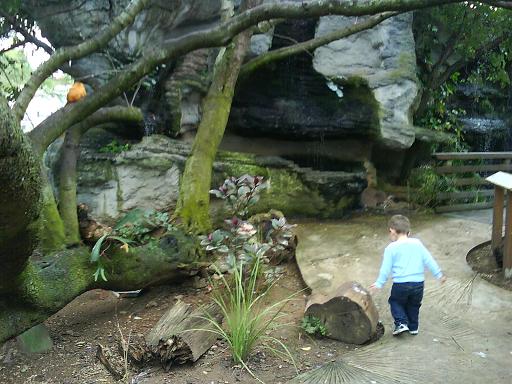 Here's Niklas monkeying it up with the other, shorter monkeys.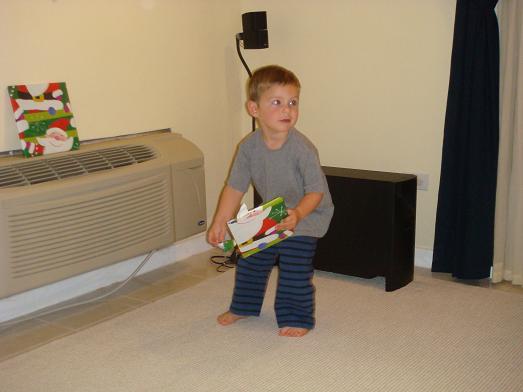 Here's Niklas opening up a St. Nicholas day present. Not pictured: the sun.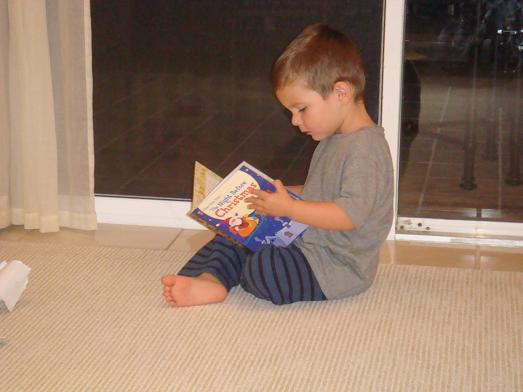 Niklas does some research into the whole "free toys" thing.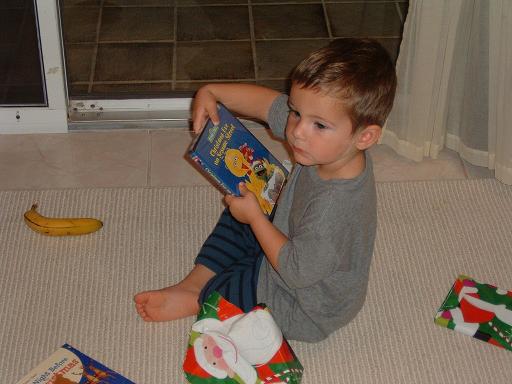 Andrya and I were much more excited about this 1978 Sesame Street special.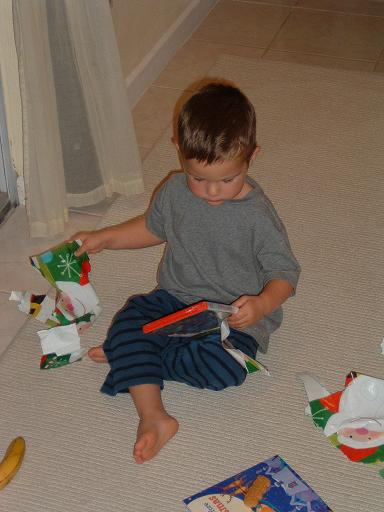 This Elmo DVD, though, has been almost annoyingly popular.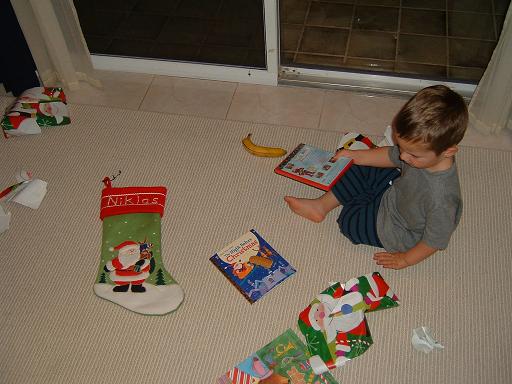 I call this picture "Mess With Niklas and Banana".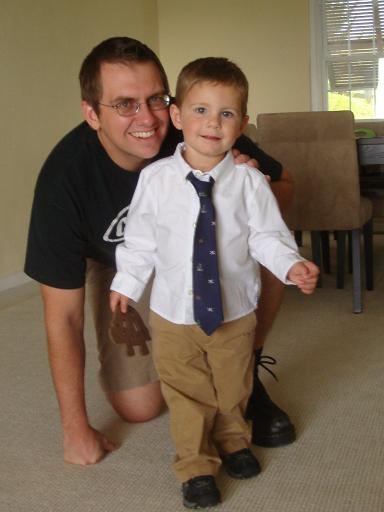 Here's Niklas all dressed up so as to make a good impression on Santa. I'm apparently planning to rely on charm.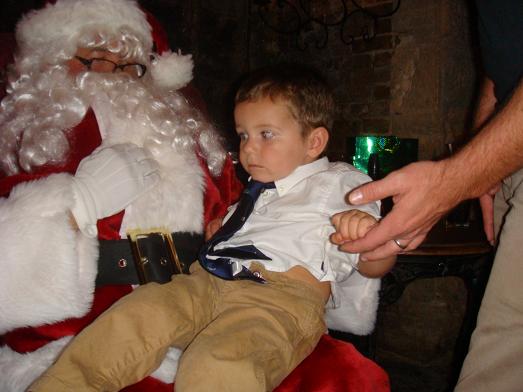 Niklas was a bit wary of Father Christmas, but he didn't do any yelling, so that was a plus.


2008-12-17: It hasn't been all diaper disasters here lately. Here are some pictures of perfectly normal activities. Also, diaper disasters. For any pictures you want to print, just right click on them and select "save target as".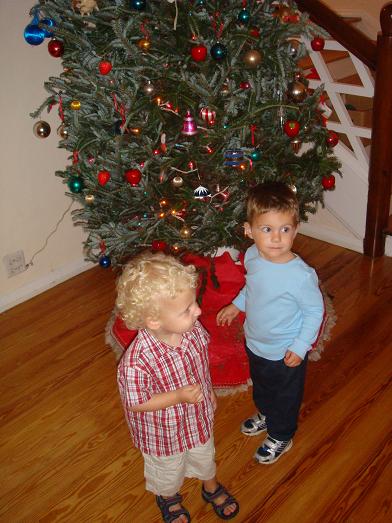 Here's Niklas with our neighbor (neighbour), James. They actually tore remarkably few ornaments off of that tree.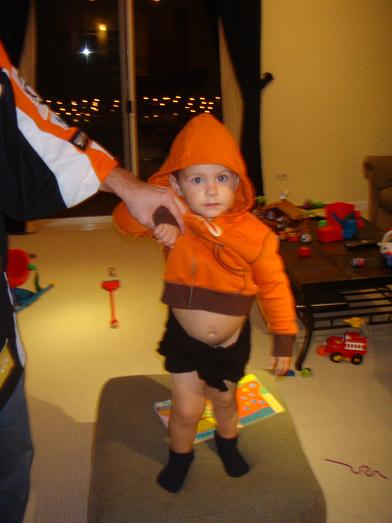 Things were so close to going as planned.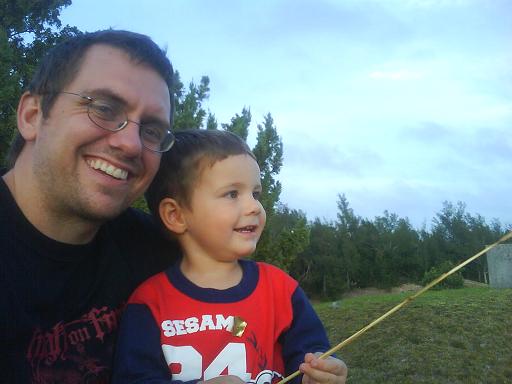 This is me, Niklas and an apparently beloved piece of grass at Whale Bay Fort.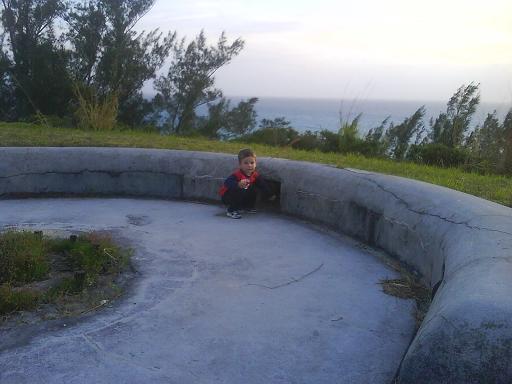 Why would Niklas try to rip a giant steel ring out of the wall? Why wouldn't he?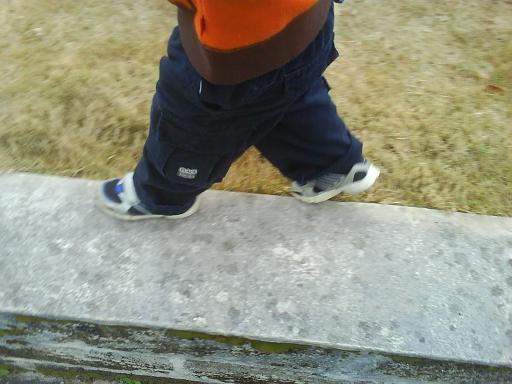 Here's Niklas on the move. We're headed to the playground here, so he's moving fast.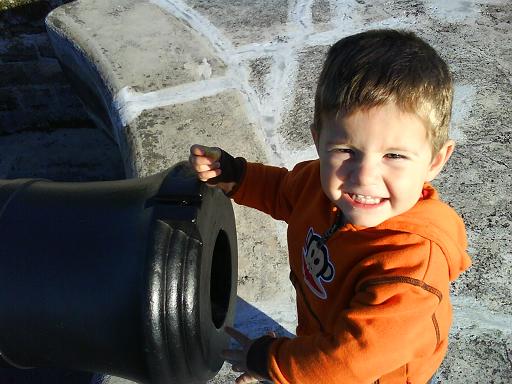 Niklas looks a bit cocky for a man in front of a cannon.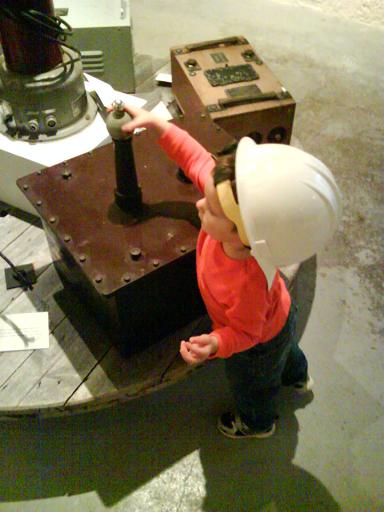 Here's Niklas proving that my job was never really that hard.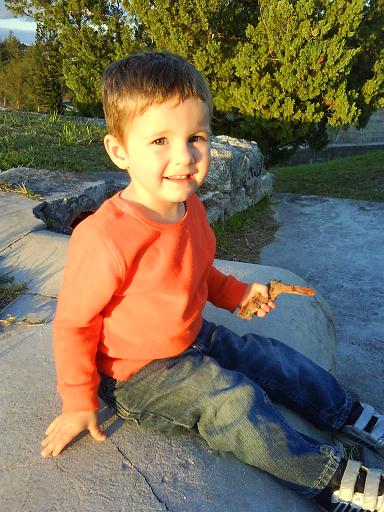 Niklas poses with his rock pounding stick.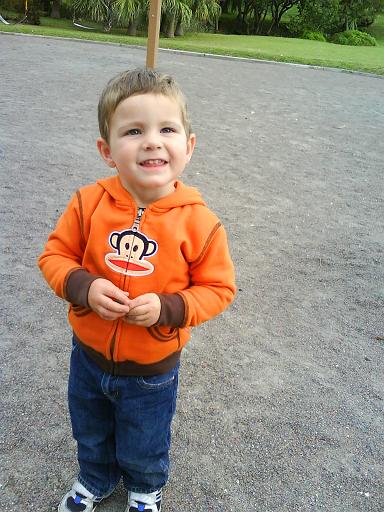 Niklas has been doing a lot of standing around an trying to look reputable lately. He knows is it's December.